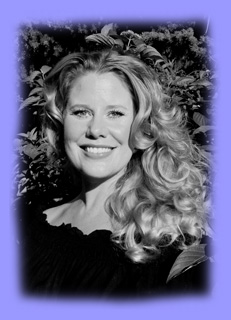 Miss Katherine
Katherine Lind-Thorlakson


Director of Studio One





Katherine's love for the performing arts began at an early age. Her first classes were with Muriel Joliffe in Lethbridge, Alberta. After her family moved to Winnipeg in 1975 she enrolled with the Royal Winnipeg Ballet. During a summer program at RWB, Jacques Lemay encouraged Katherine to diversify her training in Ballet to include jazz. That sparked a passion in 1980 that has remained with her ever since.

Katherine supplemented her dance education studies in music, voice, piano and sax. She received her Bachelor of Arts degree with a major in Theatre from the University of Winnipeg and spent the summer of 1991 at the highly acclaimed Banff School of Fine Arts studying voice and dance. Katherine is an eager and enthusiastic dancer/teacher and continues to augment her training by attending various workshops and classes in Canada and the U.S. and is a CLI Studios certified teacher.

Throughout her training, Katherine has enjoyed many classes with world-renowned teachers and choreographers. In 1985, Katherine attended the I.S.T.D teacher's course and dance summer school at Ryerson Polytechnical Institute in Toronto. Her teaching experience fueled an interest in choreography. She continues to be heavily involved in freelance choreography for dancers, models and for musicals.

Although her love of children and teaching have occupied a great part of her time during the past years, she's still not ready to break away from performing. She has performed in many musicals including "Sweet Charity", "Carousel", "Peter Pan", "Anything Goes" and "Say It With Music" for Rainbow Stage, "Carmen" and "Salome" for the Manitoba Opera Association and "Amahl and the Night Visitors" and "Die Wildshutz" for the Mennonite Opera Company. She was a recipient of the Rainbow Stage scholarship after her performance in "Sweet Charity".

Katherine choreographed and performed in the Mennonite Opera Company's "The Merry Widow" and has choreographed TV commercials for Walmart.
In 2002-2003 she taught in RWB's Head Start Feet First program at Shaughnessy Park School that culminated in the show "Though Our Eyes" at the Playhouse Theatre where her choreography was featured. Katherine's many contributions to the dance community include serving on the Board of Directors for Dance Manitoba since 1992.

Katherine is the artistic director and owner of Studio One School of Performing Arts (est. 1992) where her passion for teaching continues to grow!